A Book List for Lovers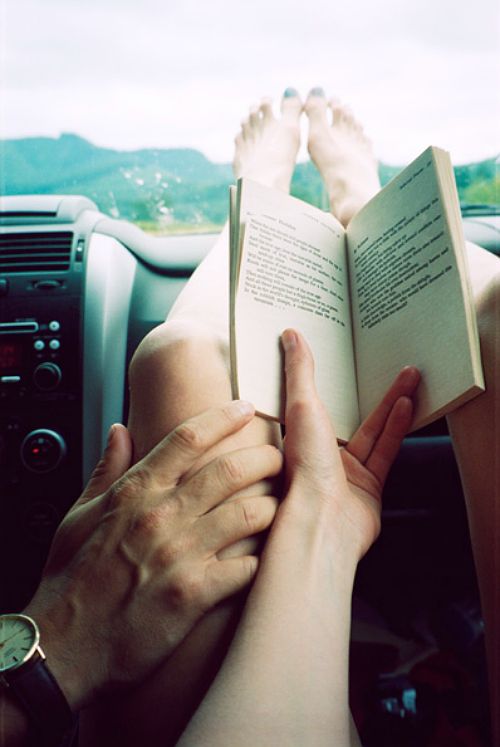 Can we all just assume that books are one of the most helpful things in life? They teach, they inspire, they challenge, they illuminate. Where would we be without books? With that in mind, here are my top picks for books about love in marriage:
The Best Book About Marriage
The Meaning of Marriage by Timothy & Kathy Keller
This book distills and clarifies marriage— what it is, what it means, why it exists. Through rock solid theology and down-to-earth writing, Tim and Kathy Keller share the wisdom they've gleaned from God's word and decades of their own flawed but faithful marriage. I've never been so inspired and so challenged by the concept of marriage. This book is for anyone, those who've been married for ages and for a single person wondering what the big deal is.
The Best Book About Sex
A Celebration of Sex by Dr. Douglas E. Rosenau
Books about sex are tricky. They give good advice, but sometimes they can make you feel unfulfilled or insecure, and at a loss to know how to move forward. But not this book. All I can think is that Dr. Rosenau just knew what he was doing. He understands the gift of sex, it's place (and power) in the kingdom of God, and how to help godly couples move forward in their sex life. The tagline is "A Guide to Enjoying God's Gift of Sexual Intimacy" and it certainly delivers. The content includes chapters on communication, erogenous zones (oh my word, this is eye-opening), common sexual problems for both men and women, and an entire section on helping a woman become more easily orgasmic. His answers aren't easy, but they are comprehensive and helpful. Every Christian married couple should have this book on their shelf.
The Best Novel About Marriage
Mrs. Mike by Benedict & Nancy Freedman
This is based on the true story of Katherine Mary Flannigan and her marriage to a Canadian Mounty in the 1800s. One of the things that I like about this love story is that the incredibly romantic tale of their meeting and falling in love is at the beginning, but the real adventure begins with the marriage. No sooner does Kathy marry Mike, but he whisks her off to the extreme north of Canada, where together they witness and then experience extreme suffering. You will be amazed by this story of sacrifice, courage and resilient love.
What about you? What books have helped and encouraged your marriage? What books would you add to this list?