30 Reasons I'm Thankful to Be Alive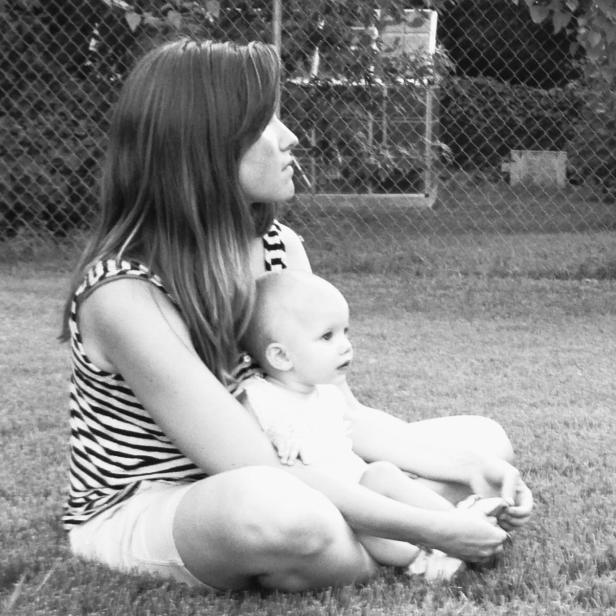 1. The way it feels to drive in a car with the windows rolled down on a warm summer evening with the music turned up and the wind whipping through my hair.
2. Creek Stomping in the rollings hills of the Iowa plains.
3. Warm, toasted bread drenched in butter and honey.
4. When Logan calls me "Little Aanna".
5. Because Jesus loves me and gave himself for me.
6. I was six years old and living in northern Thailand. The trek down to the city was long and arduous, hours and hours of potholes and buggy hotness, corrupted checkpoints and carsickness. This one time, the soldiers refused to let us through the checkpoint. As my dad stood arguing with them, my mother quietly let all of her children out of the car to stretch our legs. I remember feeling queasy and disoriented, but when I stepped out of the car I looked up to see a valley of red trees. "What are they?" I asked. Suddenly my mother gasped, "They're poinsettias!" I wandered in their cool shade, vaguely remembering the small potted plants grouped on a church stage at Christmastime, half a world away. Gradually, the noise of the cars, the sound men's voices faded behind me I heard the quiet murmurs of a stream. Picking my way through the red flickering shadows, I came to the water. The clearest, purest water trickled over smooth gray stones, quiet and untouched. I dipped my hand into the stream, letting it flow over my fingers, letting it wash away the sickness, the stress, the confusion in my childish mind.
7. Kubla Khan by Coleridge
8. Snow. Tiny pieces of water lace float from the sky, each one different that the billions beside it, and cover the ground with a cold blanket that you can mold into houses and men and balls that explode into fluff on contact. It's a miracle every time.
9. The joy of holding my sleeping child in my arms. The unquenchable joy.
10. For the times when, by something I've said or done, someone else knows Jesus better and experiences his love in a real way.
11. One summer, Logan and I lived in the tilted apartment above a carpentry shop and all we did was drink green tea and read Harry Potter out loud to each other.
12. The compassion, nurture, and understanding found in *good* female friendship.
13. Sex. Only God could create an act so inventive and unbelievably amazing that mutual, selfless love feels like an orgasm.
14. The experience of floating in a still pool, the water rising above your ears, deafening you, as you gaze at a blue summer sky.
15. When my dad read my truly horrible first novel and said with all sincerity, "It should win a Pulitzer".
16. My happy childhood. A billion brothers and sisters, horses and dogs and bunnies and peacocks, pancakes too often to be special, riotous laughter at our own goofiness.
17. Gilead by Marilynne Robinson
18. To be a witness to the heroism and faithfulness of people like William Wilberforce, Elisabeth Elliot, Noah, and Mary Magdalene.
19. Bacon wrapped dates stuffed with goat cheese and drizzled with a balsamic reduction.
20. The hope of heaven.
21. Because God brings beauty from even the ashes of this dark world.
22. That feeling you get when you sit down after being on your feet all day.
23. A mesmerizing fire.
24. Michaelangelo's David.
25. Because my mother's consistent, passionate, sacrificial love from the moment of my conception deserves no less.
26. Because "I am convinced that neither death nor life, neither angels nor demons, neither the present nor the future, nor any powers, neither height nor depth nor anything else in all creation, will be able to separate us from the love of God that is in Christ Jesus our Lord".
27. Peonies
28. The pleasure of complementary colors paired together, whether it be on a dress, in a collection of throw pillows, or in autumn foliage.
29. Snuggling on the couch with Logan, watching a TV show on Netflix on a Thursday night.
30. Because the loving, involved Creator of the universe wanted me to be.