Beauty Advice from an Expert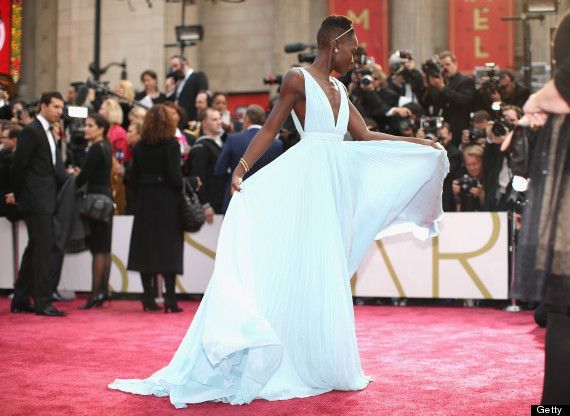 As always, I watched the Oscars this year and, in the words of Mr. Ritter, if all of the gorgeous actors were stars, Lupita Nyong'o was the northern lights. She is breathtakingly gorgeous, has daring and impeccable taste, and uses makeup the way Van Gogh used paint. During the entire awards season, she was always at the top of everyone's Best Dressed lists and then actually won the awards she was nominated for. She was dazzling.
So, it came to me as significant when she gave this admonition during a speech at the Black Women in Hollywood Luncheon: "Beauty doesn't feed you." What she meant was that beauty is never something that you can rely upon. It will not satisfy, nor strengthen you. I just kept thinking, "Well, she's an expert on beauty, that's for sure." Since this woman has obviously achieved outward beauty, and she's saying that can't satisfy, it made me want to listen. A lot of my time and brain space is dedicated to the outward beauty of my body, my home, and my family and Lupita's warning is much needed.
And I know her words to be true because they echo Peter's words in I Peter 3:3-4:
"Your beauty should not come from outward adornment, such as elaborate hairstyles and the wearing of gold jewelry or fine clothes. Rather, it should be that of your inner self, the unfading beauty of a gentle and quiet spirit, which is of great worth in God's sight."
I don't want to run after something, hoping for satisfaction or joy, when the people who have already taken hold of it are running back to me, saying, "It doesn't work! There's no hope here!" Doesn't it seem foolish to do that? Anyway, I'm thankful for Lupita's wise and vulnerable words and hope to learn from what she's said.